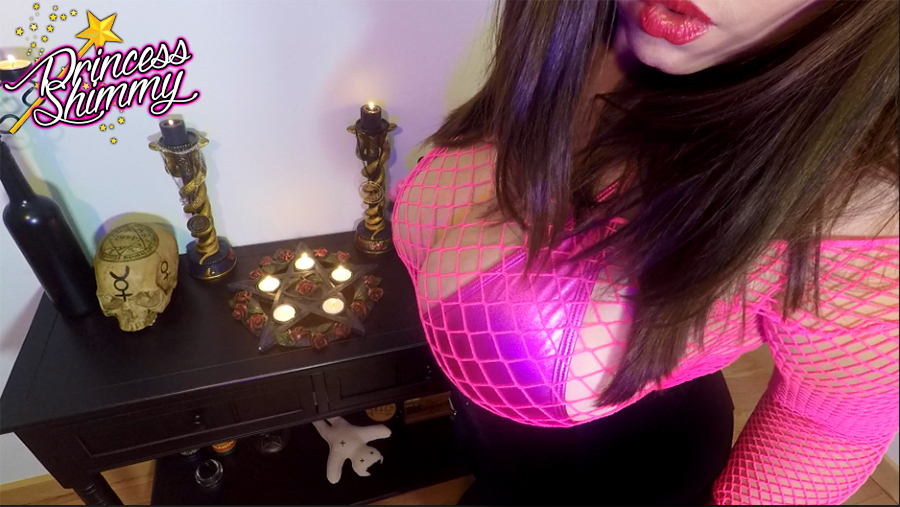 Black Magick Woman
Black Magick Woman
I need to talk some more about Princess Shimmy and Her magickal abilities. As a long time hypnosis fan, Her unique and unequalled mastery of the dark arts was a delight to me and that alone would be enough for me to devote myself to Her, but the magick is something else entirely and evokes within me equal parts surprise, excitement, fear, and awe.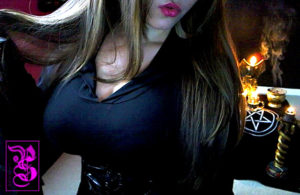 Princess has a number of audio and video files with a heavy Black Magick theme, and She makes no secret of Her use of Black Magick spells as part of Her approach to taking and keeping Her slaves. She even offers a wide range of custom femdom spells for those wanting a deeper experience. As part of my journey I of course lapped this up because, well witches are sexy, right? And as a motif for a domination experience it was something new and unique for me. However, in going down this route I did something I will never ever do again: I underestimated Her power.
Let me make this as clear as I possibly can: the Femdom Witch is not a game. She is not a persona. She is not playing a role as part of a fetish. She is a very real, very powerful, expert practitioner of the dark arts.
I have seen things and experienced things, both within myself and through others. Things that I cannot explain, things that I cannot put down to coincidence.
Things that were hands down, heart stoppingly, breathtakingly amazing and downright scary. Her power is 100% real and is growing stronger. I am so deep in it now that I couldn't stop even if I wanted to (and I don't, Princess made sure of that).
I will be elaborating with more details of Her magick and it's powerful effect in subsequent posts, but for now I urge you if you are interested in the most unique, most wonderful, most awe-inspiring relationship with a real Femdom Witch, then you will find all that and more in Princess Shimmy. But do not for one moment underestimate what is going on when you do. Be careful, or you might lose more than you think.
Latest posts by Shimmy's Eternal Slave
(see all)