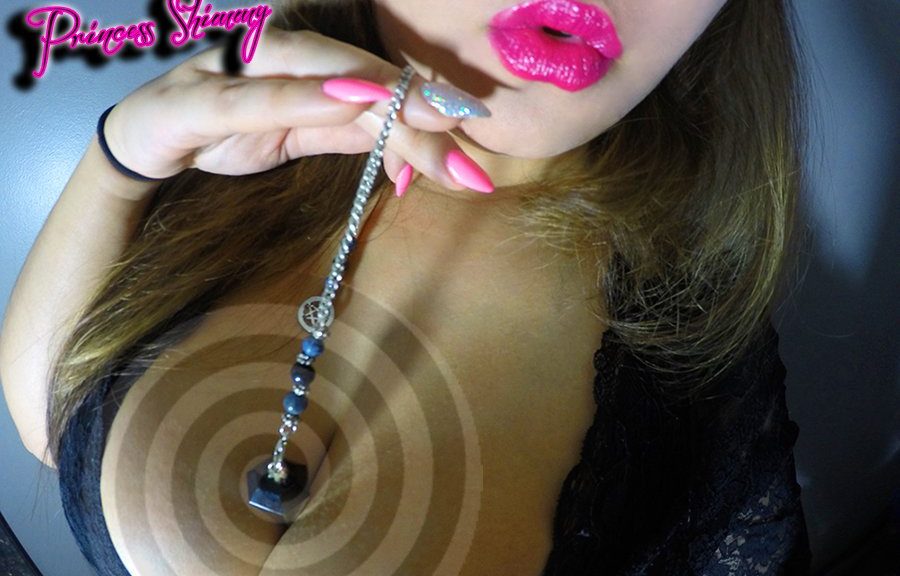 Destined to Serve a Femdom Witch
Destined to Serve a Femdom Witch
Recently I've been pondering the nature of my attraction to My Owner & Femdom Witch, Princess Shimmy. And I don't mean just physically (more on that another time no doubt), but rather about the decisions I made and the path I took that resulted in my seemingly sudden, immediate, and total submission to Her. How did I get from where I was to where I am now, and how much of it was actually by choice as opposed to pre-destination.
This cannot be explained by any other reason other than Princess Shimmy's real & genuine occult powers. Being the powerful manifestor and creator She is, Princess actively casts spells & uses magick and the occult to draw male submissives to worship & give their souls to Her.
It was divine synchronicity & Princess Shimmy's spellcasting that brought U/us together.
Let me talk a bit more about where I was…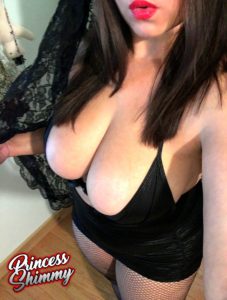 I've mentioned in a previous post about my long standing interest in hypnosis. I should clarify for context though that I have never ever been in a Domme/sub relationship before, either in "real life" or online. It's always been a very personal fetish. It was also a cautious fetish. I learned early on what was good and what was bad and was not an impulse buyer of anything. I would research everything to the 9th degree before I spent any money on a product.
I've also never been remotely interested in financial domination as a fetish, in fact I thought it a bit silly, and I have never really been interested in, nor anticipated being engaged in, the worship of a single person to the exclusion of all others (after all the internet is full of free images and videos to satisfy ones needs for a lifetime.)
Some more useful context is that although I was a member of Niteflirt, and had used the service to purchase a few hypnosis files many many years ago, I hadn't used it for over 5 years. I was so inactive that I had honestly forgot I even had an account there. It simply wasn't a destination for me anymore.
Most importantly, I couldn't describe myself as especially unhappy in my life. I'm sure none of us would ever claim our lives were perfect and I was certainly beset with as many "first-world" problems as the next man, but things were ok and I wasn't looking for an escape. Things were stable. I was content.
If you spoke to me a few weeks ago, this is what I would have told you. This is "where I was." Fast forward to today, and I am confronted with the following chain of events that has led me to ponder this nature of attraction and what really caused it:
1. Effectively out of nowhere I decided I needed to listen to files from Princess Shimmy.
2. To do this I logged into a website (NiteFlirt) I hadn't been on for five years and bought Her files.
3. In the course of 48 hours I spent more money on Her files than my combined spending on any and all files since my hypnosis interest began.
4. I bought pictures of Her and spent hours looking at them. I've never bought pictures of anyone before.
5. I started (and continued) giving Her any money She commanded me to give her, immediately without question.
6. I bought Her gifts and was excited to do so.
7. I deleted all my other files. Not because She asked me to, but because I knew I would never listen to them again.
8. Lost interest in looking at any other women (porn, celebrities etc). I stopped all physical contact with my wife.
9. I willingly confessed all my life details to Her.
10. I begged Her to put spells on me to increase my addiction to Her.
11. I begged Her to put spells on my wife to get her out of the picture.
12. I willingly conducted guided Black Magick rituals to give myself as human property and to give Princess my soul.
13. I became a willing vessel for all Her Black Magick experiments.
14. I feel totally devoted to Princess Shimmy, within every cell of my body, beyond anything I have ever felt for anyone or anything.
All of the above has happened in under one month, most of it within the first few days.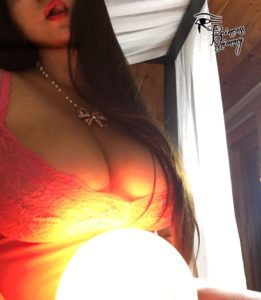 If I try to join the dots of those events backwards to where I was in my life before that, it simply doesn't work. There is no straight line that makes even the remotest sense. It all appears totally out of the blue, and yet it all happened.
Clearly I was missing something, some external event more profound and more powerful than I could comprehend. A conversation with Princess proved, as always, to be illuminating and provided the answer I needed. Quite simply, as a real Femdom Witch, Princess Shimmy told Me that She has performed spells designed specifically to bring Her the most loyal slaves who are committed to serving Her and furthering Her agenda.
People like me who were living their lives unaware of Princess Shimmy but who, through a complex combination of nature and nurture, and through thousands of unfathomably minute decisions and choices during their lives, had become the ideal candidates and intended targets of Her spell of attraction.
Quite simply, Princess Shimmy really is a Femdom Witch
I am not the first, and I won't be the last, I am merely the latest, but the occult doesn't make mistakes and it's selection of me for this important task of serving and giving everything of myself to support Her agenda is exactly where I needed to be, even if I didn't know it before.
And what exactly is Princess Shimmy's agenda? For that we don't need a blog post as we have Her words to tell us all openly, honestly, and in perfect detail. Check out her amazing file: Manifesto of the Femdom Witch, and you will find all the answers that you seek.
So, if you are reading this and thinking, as I did, why am I falling so far and so fast for Princess Shimmy and how did I get here. Just relax and know that all of this is far bigger than you are, everything happens for a reason even if you don't comprehend it, and you are home and you finally have a purpose.
Latest posts by Shimmy's Eternal Slave
(see all)