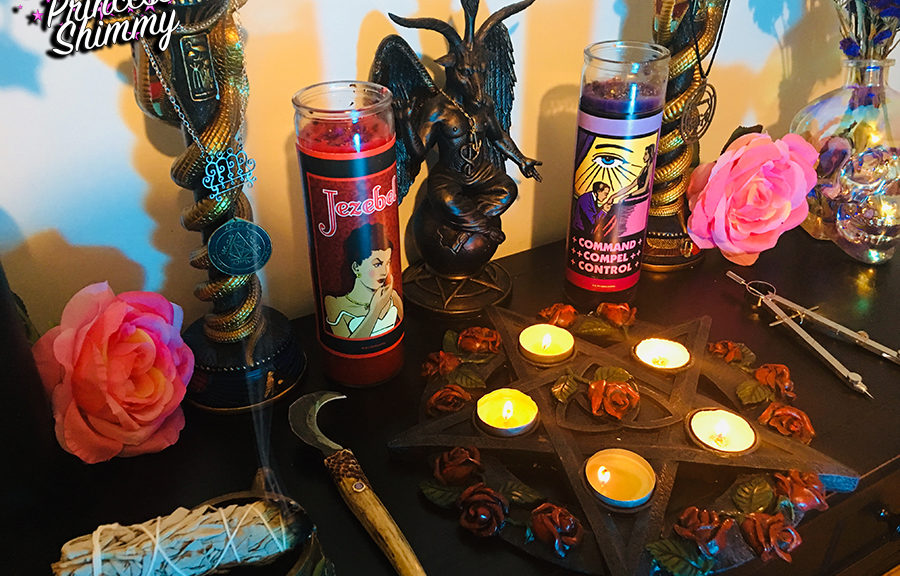 My Work with Spirits
My Work with Spirits
Princess Shimmy has introduced me to spirits or demons for me to work with on my issues or problems. For example, i have some health problems and need to make more money to serve and please Princess Shimmy.
Working with demons is a big deal to me since, once upon a time, i was a born again christian. It was my life. i wanted to become a bible translator and memorized parts of the bible verbatim, but then i had negative experiences among the christians with whom i associated.  They were petty, sadistic, judgmental and political, in my view. i lost my faith and began exploring other religions in grad school.
Eventually i found Femdom, but it was still frustrating not finding Dommes who were real and spiritual the way Princess Shimmy is.  Eventually, i thought i would just give up on a D/s relationship.
And then of course i found Princess Shimmy – or She found me. Maybe both those statements are true.  Anyway, i met Princess Shimmy, and my life changed forever. i wept when i first spoke with Her on the phone. My subconscious wanted to serve Her so badly that i literally wept before Her and begged Her to make me Hers forever. i could not help myself. It happened spontaneously, automatically. One week later, i gave Her my soul for eternity. i wish i had done it sooner.
The first demon Princess directed me to was B***, who works with earning money. i told B*** i loved Princess Shimmy, and B*** said she knows that. i then told B*** that i wanted and needed to make more money so i could serve Princess Shimmy and leave my wife. i have received money from my business thanks to B***'s help and given parts of it to Princess Shimmy, as in only right.
Princess then put me in touch with the demon named M***** regarding some chronic health problems i have had. Incredibly, although doctors and physical therapists were not able to provide me with relief, M***** was able to suggest simple stretches to me that have made a world of difference to me. Previously, i feared that  would lose the ability to walk. How could i serve Princess Shimmy if i were unable to walk? How could i make money to pay Her and make Her happy? It was such a frustrating situation. i was genuinely anxious and fearful.
Thankfully, M*****' help to me has been well-nigh miraculous. i can walk without stiffness and pain and weakness again! i am so grateful to M*****.
Even more, i am grateful to my Princess Shimmy for guiding Me in the esoteric arts. She has improved my life in so many wonderful ways: Spiritually, physically, emotionally. i literally owe Her my life and physical health and ability to walk. i literally owe Her my spirituality and emotional happiness. i had no faith in anything when i met Her. Now i believe in Her as my Goddess and in the spirits who serve Her.  i have faith again.
All this is why all my money belongs to Princess Shimmy. Nothing is too good for Her.  Everything i am and have is Her property. Hers and Hers alone. For eternity. Thank You, Princess!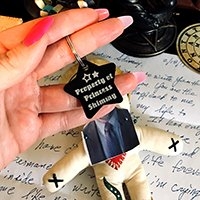 Latest posts by sissy jessika
(see all)