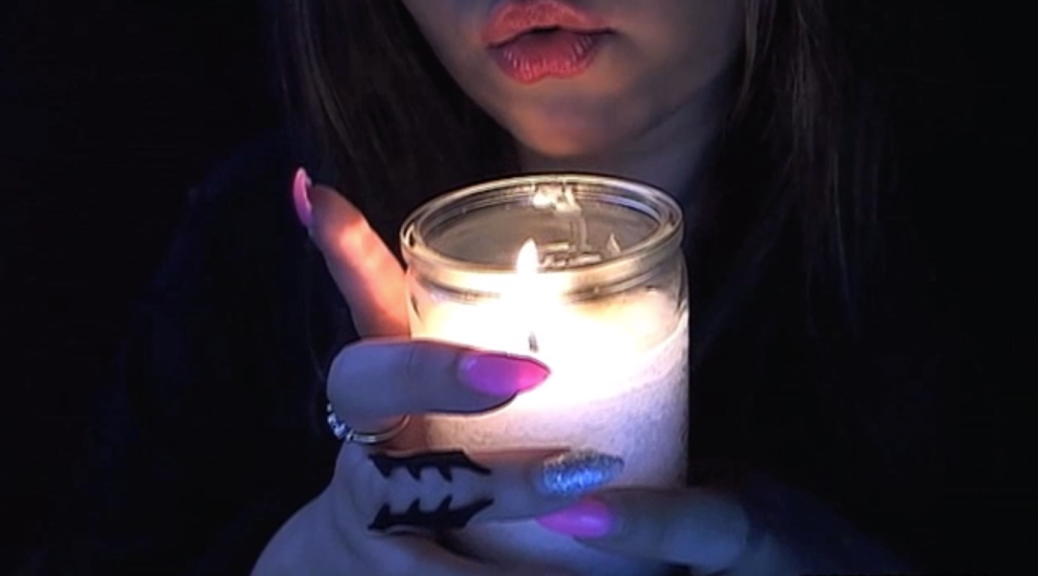 Casting Spells with Her Hands and Nails
Casting Spells with Her Hands and Nails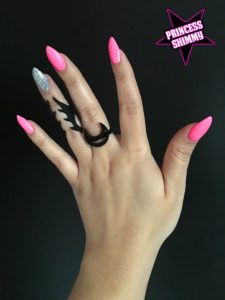 When most guys look at Princess Shimmy, they notice Her incredible and powerful breasts, and rightly so… Princess Shimmy's breasts are beyond words. They have changed my life unalterably and destroyed my old "reality" forever. i can't do them justice. You have to see them to understand their awesome power. Once you see Her tits, you'll never be the same again and will never forget them.
But just as significant, and just as powerful, though in a seemingly unassuming way, are the HANDS of the Domination Demoness, my beloved Owner, Princess Shimmy. Her divine HANDS and FINGERNAILS cast spells!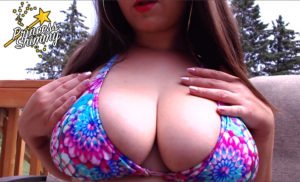 For example, have you ever noticed HOW Princess Shimmy places Her HANDS on or around Her breasts? It's incredible! Can you perceive the MAGICK & ENERGY She wields through Her HANDS? Do you see their soft, infinite power?  Do you notice how the power of Her tits is heightened and augmented by Her HANDS?
In Her life-changing video, "Obey the Perfect Tits," for example, Her tits are an undeniable revelation. They are unforgettable .  I don't need to ever have sex again — because i've seen this video, i've seen Princess Shimmy's tits.  Her tits have ruined me for anyone or anything else. It's not an exaggeration.  I'll never be the same after seeing this video.  Forever. Her tits are seared into my brain forever.  This video is an absolute "must have." If you haven't bought it yet, trust me, buy it!!! You'll thank me later…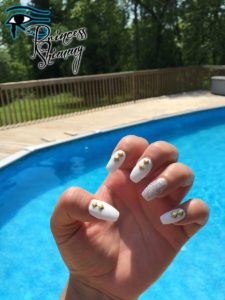 But it is Princess' HANDS and long fingernails that actually bring out the mind-destroying power of Her tits. And that is expressed so beautifully, so unforgettably when Princess Shimmy makes Her incredible HAND BRA. She covers Her tits with ONLY Her HANDS! Her nails are so gorgeous i just want to kiss them over and over! (Really, you have to see this to believe how good it is, how beautiful, sexy, dominant and spiritual all at once.) I've never seen anything so beautiful, so sublime as the HAND BRA of Princess Shimmy covering Her breasts with ONLY Her HANDS a those gorgeous fucking fingernails– except maybe when Princess casts a black magick spell with Her HANDS….
(But then everything Princess does is a magick spell, isn't it? She casts spells with Her tits and ass, too, doesn't She? It's a topic for another blog post perhaps…)
The genuine self-love, self-acceptance and spiritual completeness with which Princess Shimmy places Her hands on or around Her tits is other worldly and from a different dimension and order of reality entirely.  It's unique.  You see it in every picture where Princess puts Her HANDS and NAILS on or around Her breasts.  No one else can do that, i believe.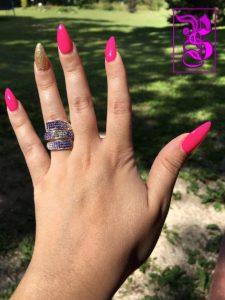 i've never seen another woman in front of a camera touch herself with as much self-confidence, self-acceptance, self-esteem and absolute spiritual divine trust as Princess Shimmy does when She touches Her tits. She is not insecure or apologetic about the fact that She is actually a Femdom Goddess and Demoness. Her hands openly express that reality — especially when She makes a HAND BRA.  Especially when She touches, squeezes, strokes and caresses Her tits! You notice it on an unconscious level, at the very least. It feeds and nurtures your submission to Her like nothing else.
There's no comparison, and there' no resistance. Resistance is futile.  It elicits pure and genuine worship spontaneously  from the slaves of the Femdom Witch and Sorceress, my Princess and Owner forever. She renders us mindless and will-less.
In Her videos, you never see Princess Shimmy's full face. And you don't need to. You are nonetheless conquered and tamed by Her transcendent but immanent feminine power – as expressed largely by Her HANDS and LONG NAILS. Her fucking HANDS touching Her tits! even if you're not aware of it and see only Her tits consciously.
Who else has this power? Nobody! Nobody but Princess Shimmy! You can't say this about anybody else!  She's unique.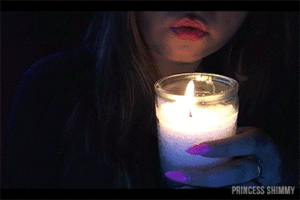 And then there's the fact that She casts spells and enchantments with those blessed hands and fingernails! (i would love to kiss and worship Princess Shimmy's hands and nails for an hour or two. What a treat that would be!) It's evident in Her incredible video, "Black Magick Domination Spell," which is probably my favorite video by Princess Shimmy — although "Obey the Perfect Tits" has just scrambled my brain  and changed my life forever.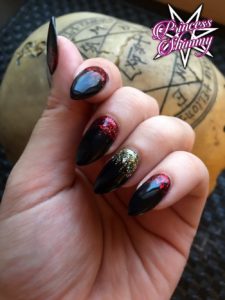 Incidentally, you never see Her tits in this video, "Black Magic Domination Spell."  You never see Her glorious ass, either. But it doesn't fucking matter! What do you see in this video? Her HANDS, Her fucking HANDS! That's it!!! And you don't care because it's Princess Shimmy, and Her HANDS are powerful and divine and enough – more than enough, in fact.
When i watch this video, i tell Princess spontaneously that i love Her — out loud oftentimes. i can't help myself. She's not even there physically, but i say it anyway. The video does that to me.  She's so fucking endearing when She casts a spell with Her HANDS!
When i watch this video, i spontaneously start crying sometimes because Princess is so fucking endearing and beloved when She casts the spell. Her dominant confidence and spiritual tenderness is unforgettable and unmatched. She is unique. No one compares. Literally.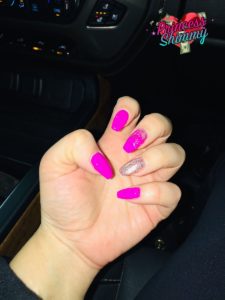 And it is all expressed by Princess Shimmy's HANDS! Those glorious hands, wearing these cool black rings, with light pink nails (except for the ring fingers which are silver and sparkling), making symbolic gestures as She weaves Her spells, enchantments  and black magick to dominate me FOREVER.
i love this Woman. i can't say it enough.
She has changed my life forever. She is my life. From now until forever. i am Her slave.
So i hope the next time you watch a video by Princess Shimmy that you also notice Her magical HANDS and appreciate how much power, wisdom and truth is in them and behind them. Please notice how much love and beauty are in the HANDS of Princess Shimmy — and give Her everything, even your immortal soul.  May you place your soul in Her HANDS forever. Amen.
Thank You, Princess! xoxxoxo jessika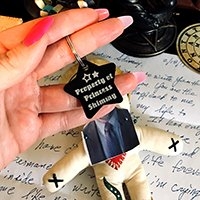 Latest posts by sissy jessika
(see all)