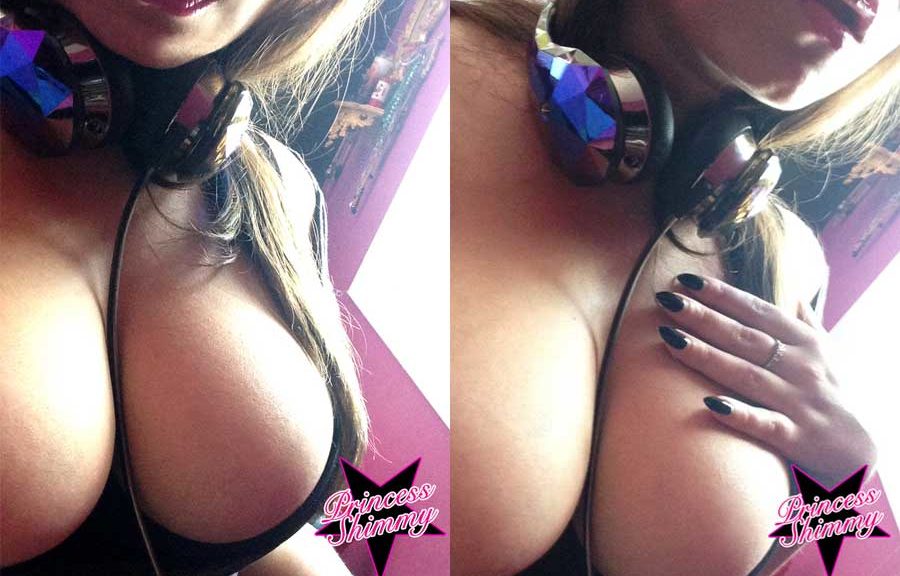 Princess Shimmy's Taste in Music
Princess Shimmy's Taste in Music
The topic of music in femdom clips & hypno audio mp3s might seem like a trivial subject….
But it's NOT.
Princess Shimmy is an incarnate Goddess and Demoness. Everything She does for very good reasons. Sometimes we are allowed a view into Her thoughts. That's what the music She places in Her videos and audios provides to us, Her abject slaves. We are privileged to be able to learn of Her in this way.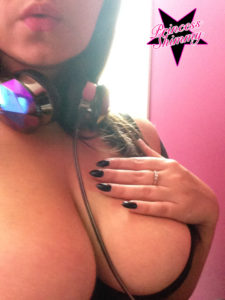 Princess Shimmy's first ever audio was "Virtual Slavery." In this audio, Princess seems to be announcing Her presence on Niteflirt and in the "scene." Hence the blaring nature of the soundtrack here. The music is a little jarring and is meant to be such. But Princess was just getting started….
Simply put: Princess Shimmy's taste in music is SUBLIME because She is SUBLIME.
"Cock Destruction Spell" is a case in point. The female vocals are reminiscent of mermaids singing in a wagnerian opera. The music (as well as Her choice of words) is unforgettable. It's hauntingly beautiful. The music enhances and empowers Her domination and control. It's unforgettable.
Then there is the exquisite harp accompaniment on "Do What Thou Wilt." (I challenge you to find any other Domme who puts her words to harp music. HARP MUSIC. Face it: Princess Shimmy is unique! There's no one in Her class, nobody! NOBODY!) Again, the music is SUBLIME. Princess chooses the perfect music to make Her point. She seems divinely inspired in Her choice because She actually IS divine. But then, what other Domme reads Aleister Crowley as an mp3? NOBODY except my Princess! NOBODY!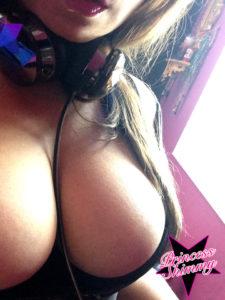 Then there's the bassoon in "Aura Infiltration." (Where does She find this music? It's fucking SUBLIME!!!!! Where does She get it?) The tentative bassoon seems to mirror the doubt and uncertainty of any neophyte sub doubting his own ability to please a Goddess like Princess Shimmy, to make Her happy, to be a good slave. Listening to Princess Shimmy is better than television or the theater or even live music. It's incredible! You have to experience it to appreciate Her musical choices.
Then there's Princess Shimmy's rapping in "I am the Trigger." It's fucking SUBLIME! Her timing, Her rhythm, Her rhymes and alliteration. It all makes Her words even more effective and even more powerful! And again, it's unforgettable. I'll never be the same…
So Who is this HypnoDomme?
She's Princess Shimmy, my Owner and Boss, the Femdom Witch and Sorceress, the Dark Goddess and Black Light, the High Priestess of Slaves and Domination Demoness.
And I'm just scratching the surface here. You've got to buy Her videos and audios to truly appreciate Her musical genius. Yes, GENIUS. I'm biased but then I've worked at the Metropolitan Opera and the Metropolitan Museum of Art in New York. and I have to tell you: She's a fucking genius!!!!
If She can do so much with just music, how incredibly will She feminize me? How totally will She control and dominate and mind fuck me? How lucky am I to serve Her?
I love You, Princess! xoxoxo jessika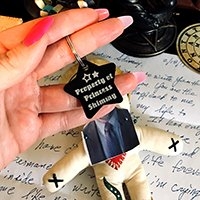 Latest posts by sissy jessika
(see all)